K-tainer is your partner in growth and innovation in the container industry since 2000!
Our History
Welcome to the rich history of K-tainer, a company that has become an indispensable player in the container industry since its establishment in the year 2000. From the very beginning, one thing has been central: delivering quality and service to our customers. Our journey has been one of continuous growth and improvement, driven by innovation and an unwavering dedication to our mission. Let's explore this journey together.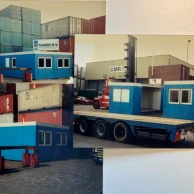 2000
The company K-tainer was founded in the year 2000, with the vision to become a leading player in the container industry.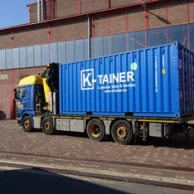 2014
In September 2014, K-tainer relocated to Zaltbommelstraat in Rotterdam Waalhaven. The port activities inspire us to further enhance our excellent container services.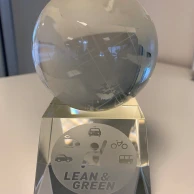 2016
By creating a plan of action in collaboration with Connekt, we achieved the Lean and Green Personal Mobility Award.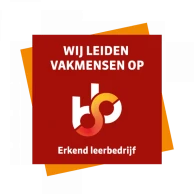 2019
K-tainer is recognized as a training company by SBB. We are proud of this recognition, which we obtained after a successful audit on April 17, 2019. We see it as our obligation to pass on our knowledge to future generations.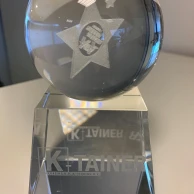 2020
K-tainer achieved the first Lean & Green Star as a unique container trader that demonstrates measurable CO2 savings when using our one-way containers.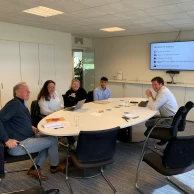 2023
Third-year International Business students from Hogeschool Rotterdam conducted specific research for K-tainer on two projects: ZECL (Zero Emission City Logistics) and Compose (horizontal collaboration).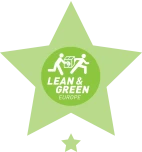 One-Way Transport
In addition to container rental, K-tainer also offers containers for One-Way Transport. These are containers that would normally be transported empty but are now offered for free use if they are going to a specific destination.

K-Tainer ….. Genuine team of experts in the container trading business, with integrity and always driven to provide the best solution for their customers!
Marco van Sintmaartensdijk - Founder@BulkTechPack
K-tainer is een prettig bedrijf om mee samen te werken. Voor ons is K-tainer een betrouwbare partner, goed persoonlijk contact, altijd positief en denkt in de oplossing.
John Hoenderop - Operations Manager @BG Freight Line