K-tainer shines at Boogie Festival
Published on 28 July 2023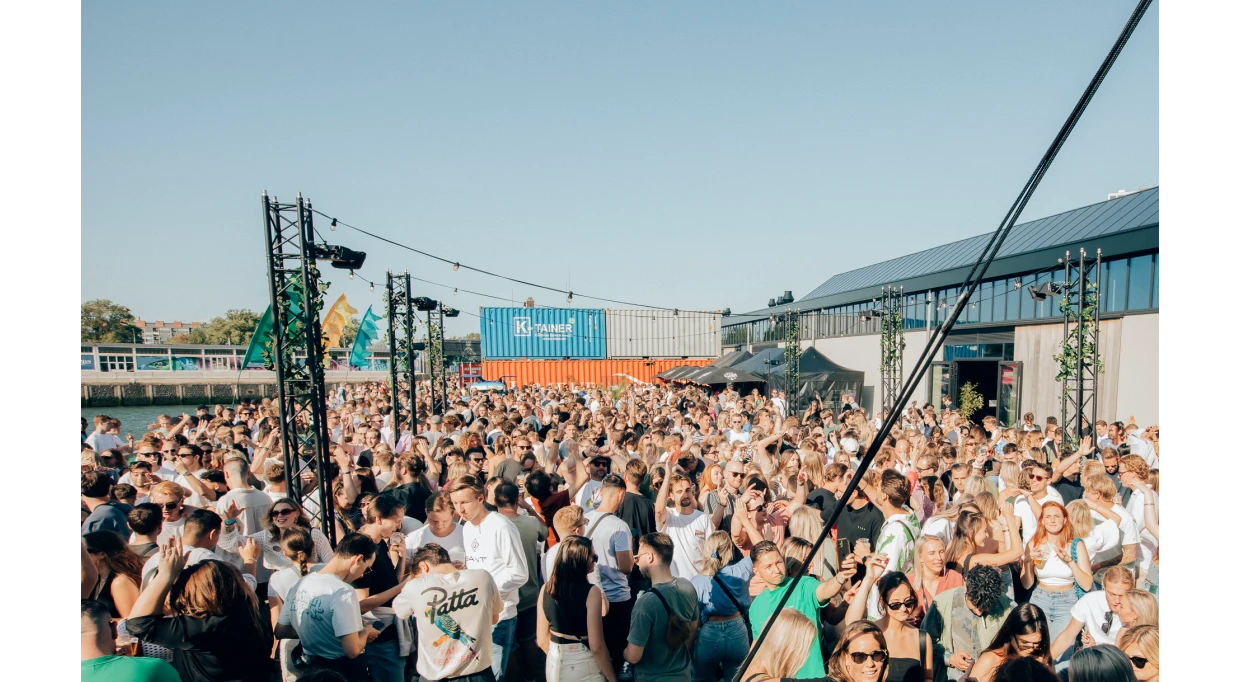 Multifunctional container wall at Boogie Festival in Rotterdam
Rotterdam, July 29, 2023 – For Boogie Express from Rotterdam, we delivered three containers for their festival. Two 20ft and one 40ftHC container together formed a container wall, which served as a partition between two stages. The containers physically separated the two stages from each other, but also served as a soundproof wall. In addition, a secret stage had been created in the lower container, where the party continued until the wee hours. This shows that the possibilities with containers are endless.
Boogie Express, a Rotterdam event organization, is always looking for the best experience for its visitors. Furnishing and decoration always play a major role in this. For this specific event, which was located in the middle of the Merwe-Vierhavens, a port theme was part of the entire experience. A high wall of containers fitted perfectly into the overall picture.
In addition to its decorative value, the container wall was also multifunctional. The area of the site was limited. The challenge was therefore to create three stages with this limited space where DJs could play music at the same time, without the sound of the other stages drowning out each other. The perfect solution was the container wall, where a stage was placed on both sides. The third stage was built in the lower 40ftHC container, which could accommodate about 60 visitors. The containers were attached to each other with twist locks to create a sturdy and safe container wall.
"The container wall was the perfect solution to the space and sound challenges we had," said Niels Kramer, co-founder of Boogie Express. "K-tainer was very flexible with delivery and collection and provided containers in good condition. Next year we want to expand from 2500 to 4000 visitors. We will certainly use this solution with containers more often. The reactions from our audience were very positive!"
For more information and photos of this festival, visit https://www.boogieexpress.nl/ .