K-tainer collaborates with WorldPortCleanUp during Maritime Festival Rotterdam
Published on 2 September 2023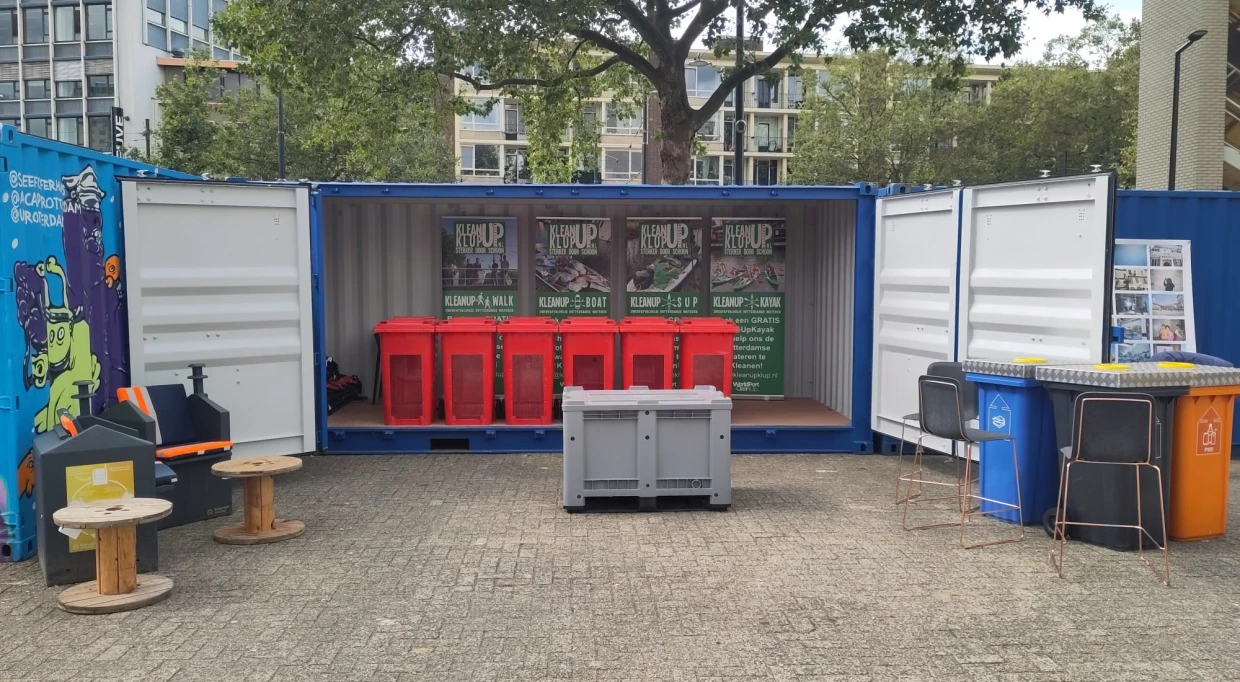 Date: 29-08-2023
K-tainer, a leading container rental and sales company, is pleased to announce its involvement in the upcoming Maritime Festival in Rotterdam, taking place from August 30 to September 3. The festival is known for its celebration of maritime culture and this year features a special initiative to make the waters cleaner.
Visitors to the festival will have the opportunity to participate in a unique experience, guided by WorldPortCleanUp, where they can fish plastic and other waste from the Leuvehaven. To support this noble cause, K-tainer has supplied a special 20ft container with open side walls. This container will act as a central collection point for the various waste streams collected during the festival.
This collaboration between K-tainer and WorldPortCleanUp is an expression of our continued commitment to sustainability and environmental responsibility. We are proud to play a role in raising awareness about the importance of keeping our oceans and waterways clean.*
We invite all festival goers to join this effort to make our waters cleaner and join us in the fight against marine pollution. Together we can have a positive impact on our beautiful maritime environment.*
For more information about the Maritime Festival Rotterdam and K-tainer's activities during the event, please contact us at https://worldportcleanup.com/.
Together we can make a difference!