Storage? Checked!
We received a request from TOGB Football Club in Berkel en Rodenrijs to provide two 40ft HC containers as storage space. One container is used for storing maintenance materials, and the other container is for storing materials for youth camps. We painted the containers in the desired RAL color and each container is equipped with a door on the long side. The containers have been placed and are in use.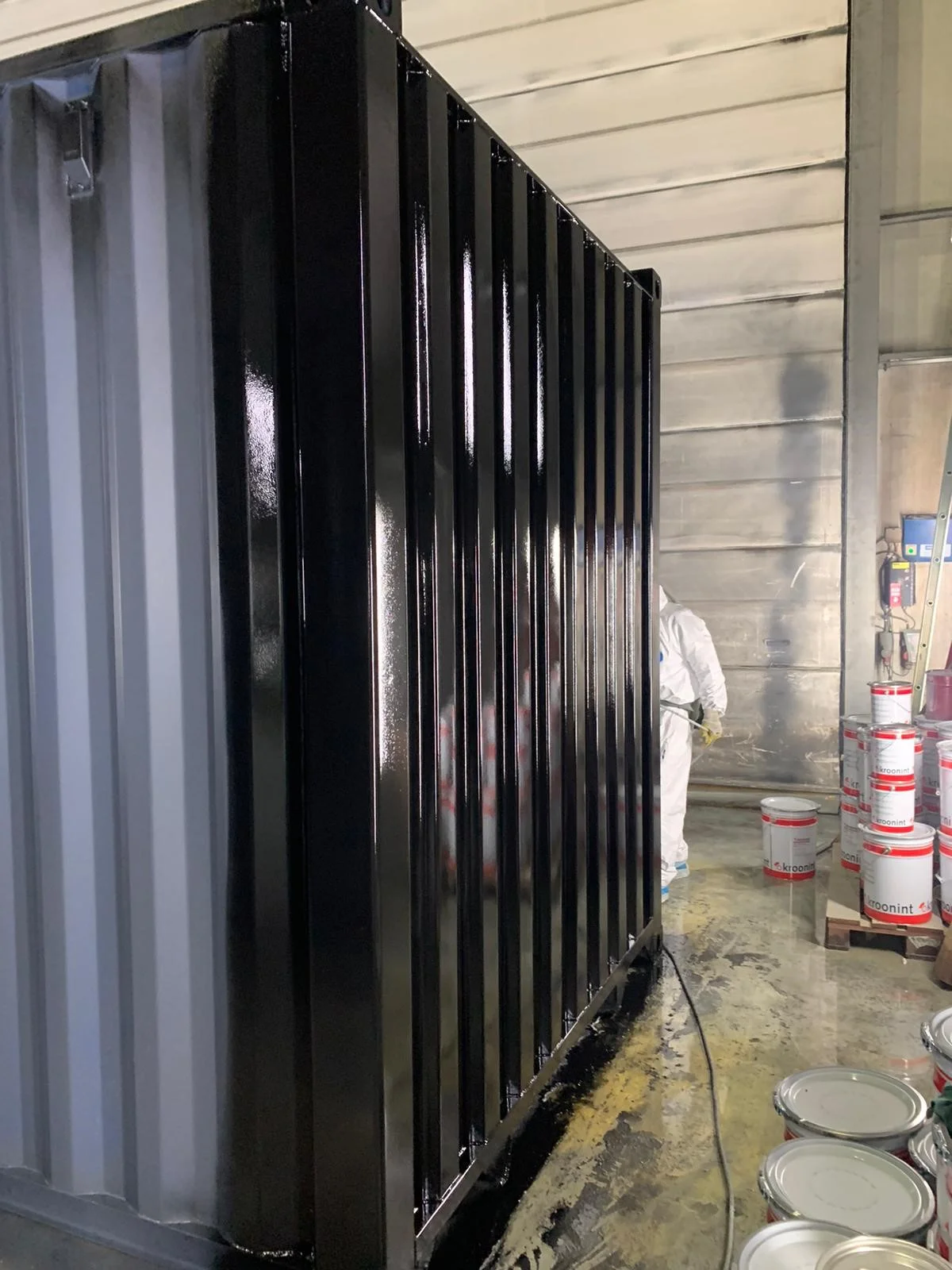 From Base to Finish
The containers are first coated with a layer of primer in the spray booth. Then they are painted in the desired RAL color.
Improved Accessibility
Additional doors have been installed on the long side of the containers, allowing access from two sides.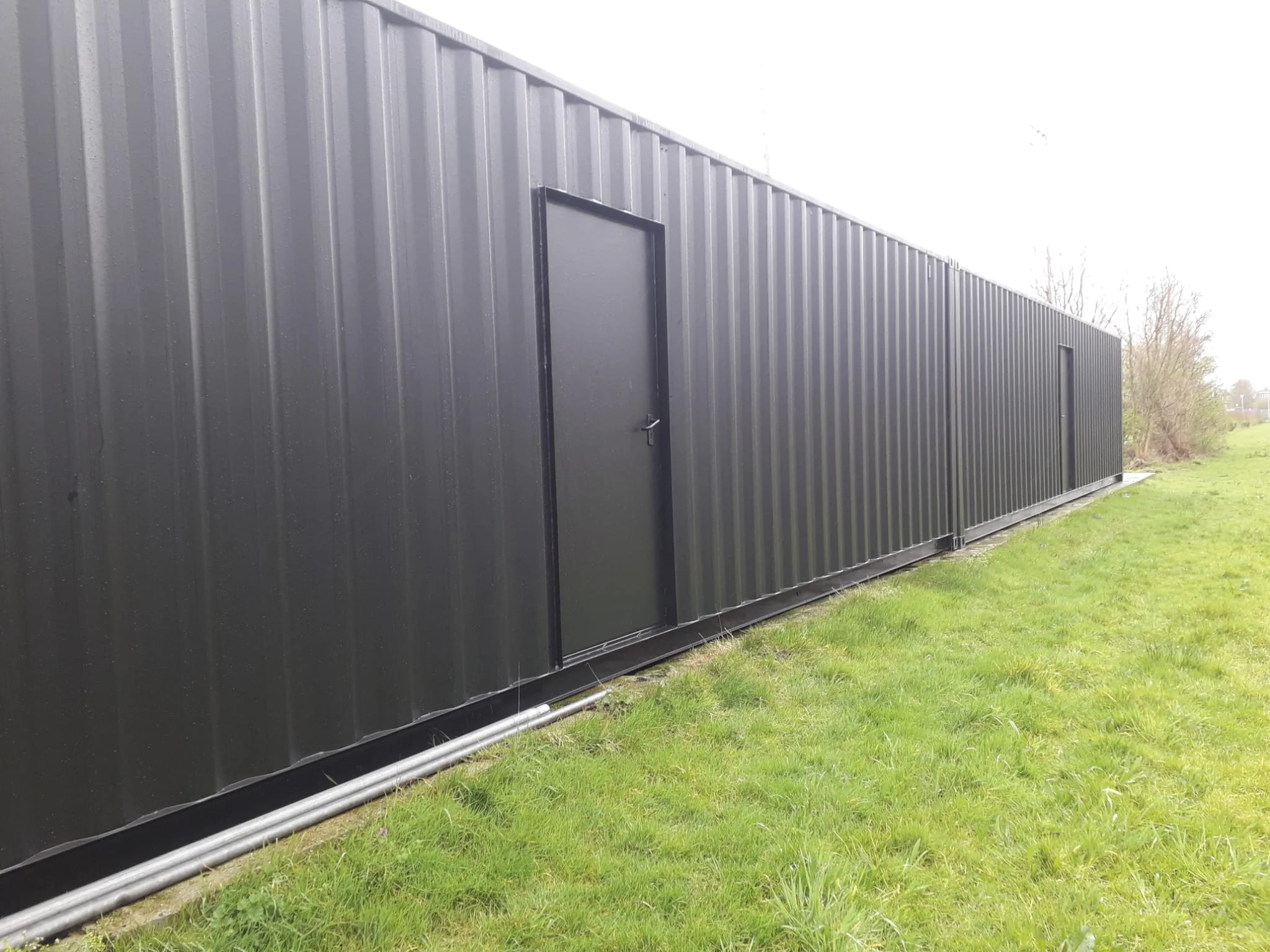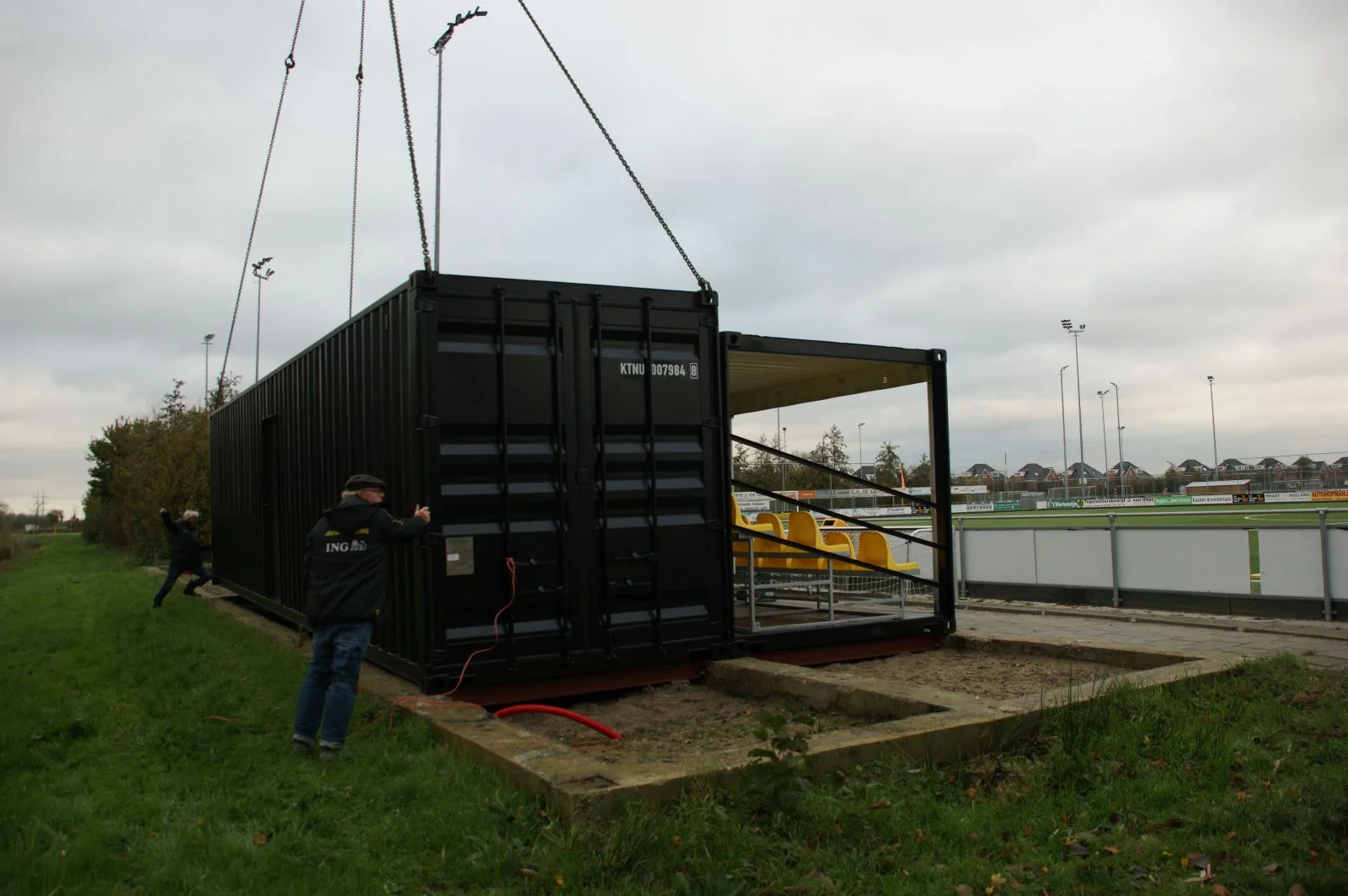 Heavyweight Placement
The containers are placed on the existing foundation using a large crane.
Curious about the possibilities?
Please feel free to contact us and we will be happy to tell you more about the possibilities.