That containers have more functions than just for transportation or storage is evident from the Simulator project.
For this project, we have custom-built a container to serve as a training space for fighter jet pilots in the military. This is a perfect example of the possibilities of container modifications.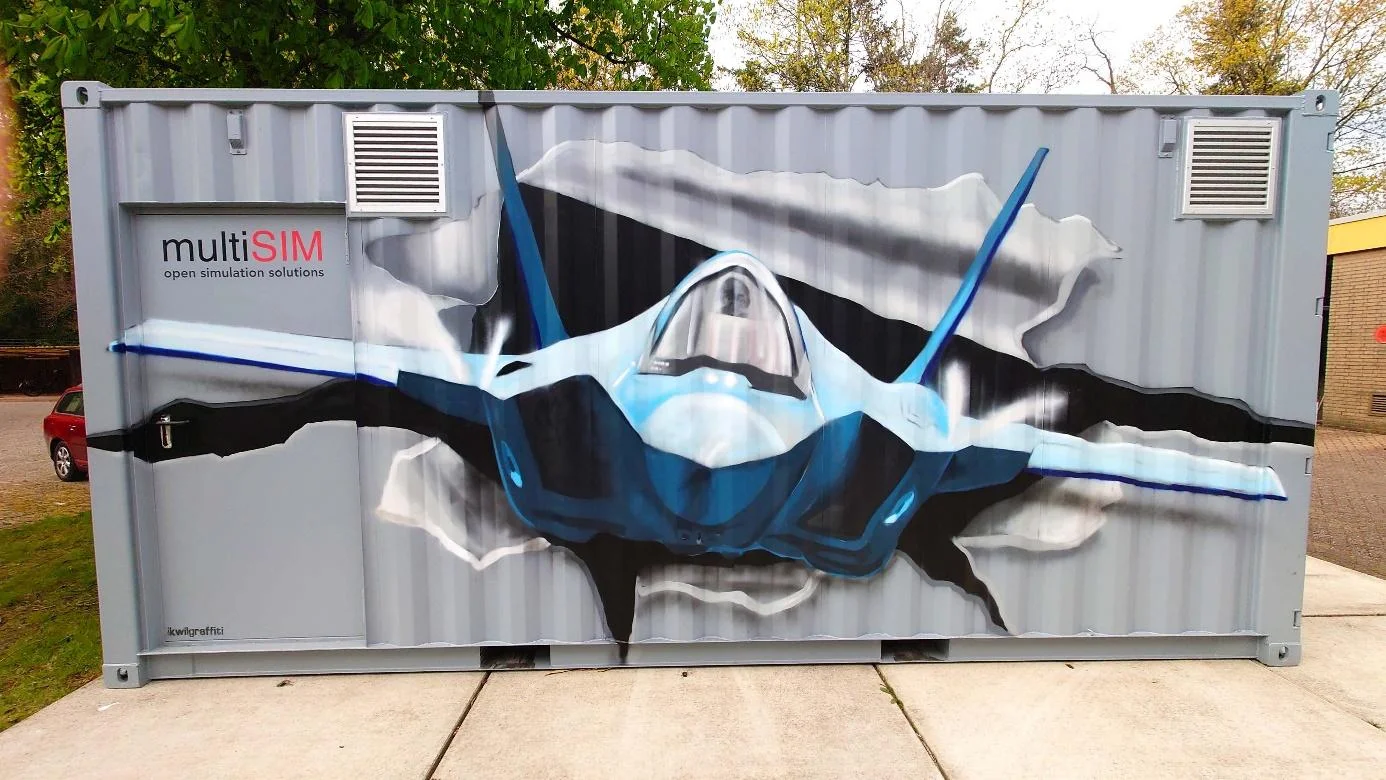 Simulator for Pilots
We have converted a container into a space suitable for a simulator, specifically for fighter jet pilots. This allows the pilots to train without actually flying in the air. The simulator replicates the situation in a fighter jet, providing a realistic experience of flying. For example, it simulates high altitudes with thin air, making it more challenging for pilots and prone to making errors. With the simulator, they can practice perfectly before actually taking to the sky. By building the simulator in a container, it can be used in multiple locations. The container can be transported to any military base using a crane truck. Isn't that ideal?!
Custom Simulator
To achieve all this, certain modifications were made to the existing container. We always discuss the customer's requirements and needs in detail before starting the project to work efficiently. For the simulator project, we modified the container with the following components:
We divided the container into two spaces: a machine room and the simulator room.
220V distribution board with 3 groups.
LED fluorescent lighting.
Various power outlets.
40mm sandwich panel insulation.
Sandwich panel partition wall.
Maxicool Silver split unit air conditioning with two indoor units to maintain the right temperature in both rooms.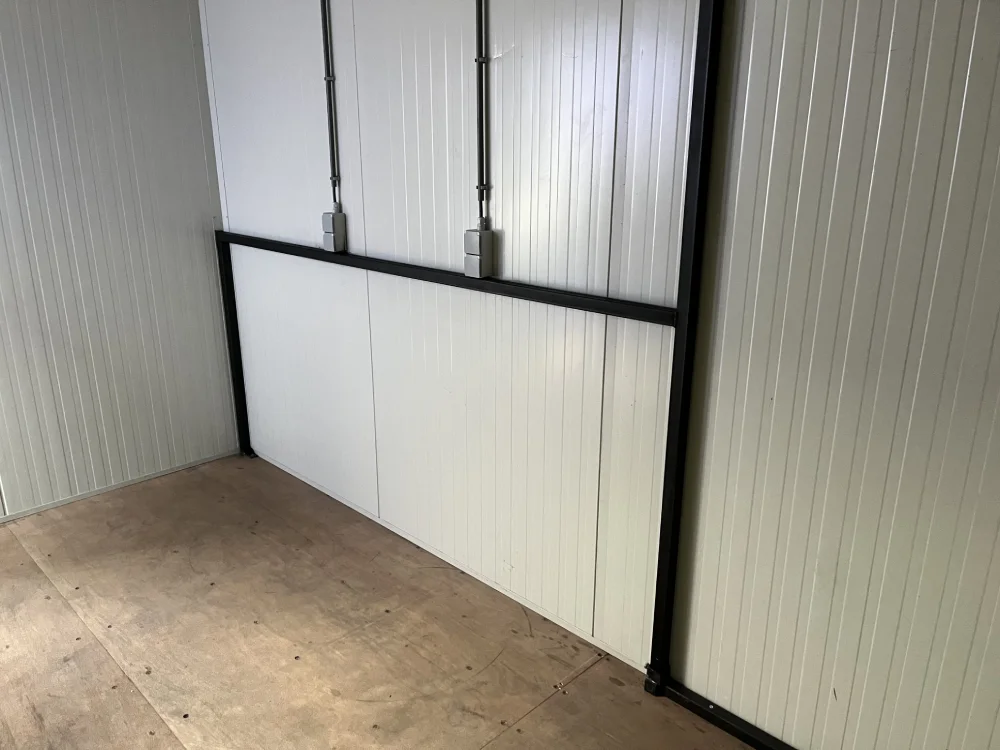 Curious about the possibilities?
Please feel free to contact us and we will be happy to tell you more about the possibilities.