Grinding, Cutting, Welding!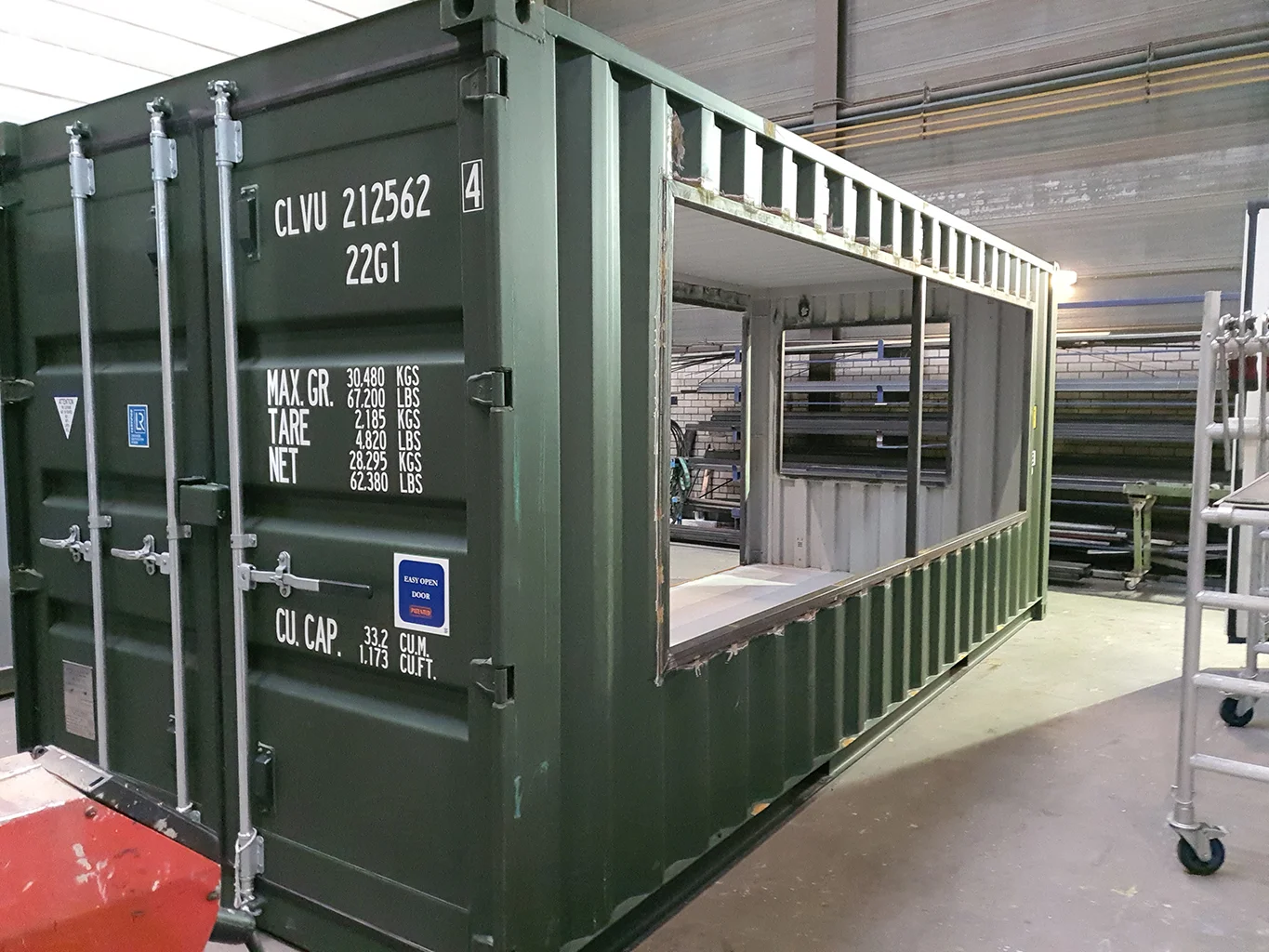 We recently converted this 20ft container for a garden center in Germany. The end result is a container with openings on both the long and short sides, where products can be sold. Additionally, one of the side walls has been completely removed. The container has been shipped to the customer and will be further completed on-site.
Such a modification takes approximately 3-4 weeks from the moment of request. Together with our trusted partner for modifications, we can fulfill almost any requirement, from bar containers to temporary housing.
Curious about the possibilities?
Please feel free to contact us and we will be happy to tell you more about the possibilities.